We all know him for saying his cheater's prayer, being a big deal, AND THEN life giving him lemons but in return he made lemonade. Nonetheless, how well do you think you know Christopher Martin?
Did you know that Christopher Martin also known as Chris Martin was born on Valentine's Day in 1987?
In his words he's a "..Lover from birth" and that he is! No wonder he is so charismatic and his voice is memorizing! He is all about the L O V E and that's what makes him so irresistible.
Did you know that Christopher Martin's career started because he won Jamaica's Digicel Rising Stars televised talent competition title in 2005?
He was one of the few fast-rising stars from the competition and he participated in Digicel's Christmas promotions in 2005. His debut single "Love is all We Need" formed part of the promotional campaign.
Did you know that Christopher Martin created history when he became the first Digicel Rising Stars alumni to score a hit single on any chart in Jamaica?
His hit songs 'Giving It' and' Jamaican Girls' featuring Busy Signal took over Jamaica airwaves and were on the top of Jamaica charts!
Did you know that Christopher Martin attended the University of Technology (UTECH) in Jamaica during his career!?
Quiz time!
What was Christopher Martin's Major?
Computer Engineering

Hospitality and Tourism

Business Management and Accounting
If you chose C, you are correct! Christopher Martin was studying Business Management and Accounting in UTECH. His lifelong goal is to become an entrepreneur.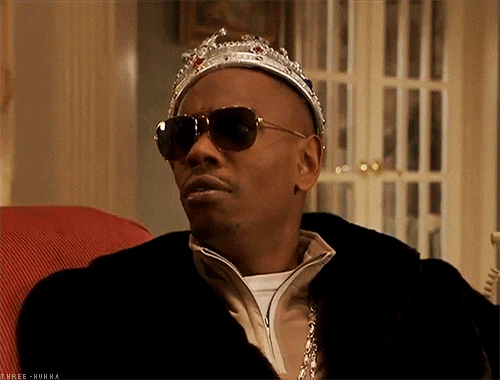 Did you know that in 2013 Christopher Martin was signed to VP Records and in 2017 he released his first full-length album, 'Big Deal'?
The album 'Big Deal' had reached Top 5 on the Reggae Billboard charts in 2017. Talk about accomplishments!!!!
Did you know that Christopher Martin's new album 'AND THEN' was released May 3rd featuring his hit song 'Life'!
Since this is the second album he is releasing, Chris was determined to give back to his youthful fans in his homeland and abroad. He decided to team up with Shani Kulture of Hot 97 and his partner Roxie Digital of Hot 103.9 FM to be a part of The Kulture Movement on the #NoDisrespect Campaign "School Tour". This campaign aimed to educate the youth on behaviors that garner respect without resorting to violence. Chris participated in workshops and activities with the kids to spread the message of positivity and self-worth.
In addition to the "School Tour" , he also broaden his philanthropic efforts by supporting the American Foundation for The University of the West Indies (AFUWI)'s mission of raising funds and providing scholarships for needy students at UWI's 4 campuses in 17 countries, by performing at their 2019 Legacy Awards gala held in February.
"And Then is a body of work I am very proud of and it comes at a time where I am embarking into a new chapter," Martin states. "I have a newly born son and new music at the same time and that is a very special thing."
Christopher Martin and The Breakfast Club, Jamaican men eat the kitty!?
During his promo tour for his new album 'And Then', Chris Martin made several guest appearances on major networks nationwide such as New York's Hot 97, Irie Jam, and even The Breakfast Club with DJ Envy, Angela Yee, and Charlamagne The God. On the show he spoke about if he really does eat pum-pum and he states that he…….. does not! Hmm, do we really believe him though? Maybe he's trying to cover his "image" as most Jamaican men do? Only one way to find out ladies!!!!!
Do you think he really doesn't care about receving head from a female as well!? This right here is really a "BIG DEAL"!
Chris also spoke about his views on cheating and women sending him nudes. Watch the full interview HERE!
So to the Chris Martin fans out there, how well did you know him!? Make sure to get a copy of his new album 'And Then' available on all streaming platforms!!