Hey! So obviously you clicked here because you wanted to learn how to create your own website… orrrr you just wanted to be nosy (lol). Either way I will show you how I was able to create this MAGNIFICENT website 🙂 and others that I created using these SIMPLEEE steps. Trust me, anybody can do this, you just have to have a litttle bit of patience.
DISCLAIMER: If you would like me to set up your website just email me at: rebelradioconnectz@gmail.com . You can email me for any further questions also.
Disclaimer #2: Everything I wrote in this blog post is from my own experience. I am not nor consider myself as a professional!
About ME
Well for starters I'll give you a little background about myself (you can skip this part if you want, but you suck if you do..lol jk) I am Ashley Cashh, creator of Rebel Radio Connectz and this great entertainment website! So yea, I'm very cheap and I didn't want to pay someone hundreds of dollars just to create a simple website that I can learn from youtube. Which I am assuming you are here too, because you are just like me and you are not trying to pay that type of money! (We tryna' save so we can be BALLIN'…on a budget lol)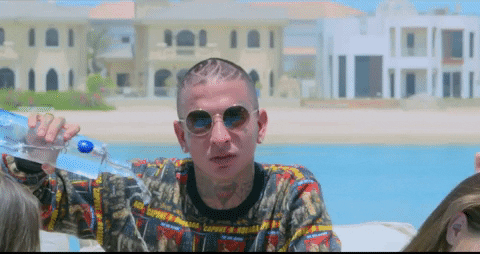 Alrighty then! So since we are on the same page now we can get into the nitty gritty of things! YAYYAYAYAYAYAY!!!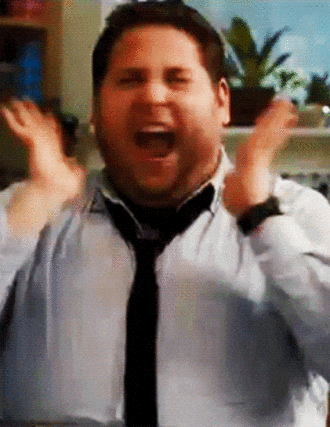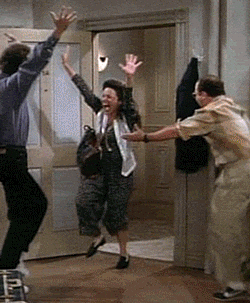 Getting A Host
The first thing I do recommend, is making sure you have in mind what exactly you want your website to be consisted of. Whether its a eCommerce, a blog, business website, entertainment blog, etc. Once you've figured out exactly what your website will be, then you can proceed to the next step.
When it comes to creating a website, one of the easiest ways, for beginners in my opinion, is to get a hosting site.
Fancy Definition:
Web hosting is a service that allows organizations and individuals to post a website or web page onto the Internet. A web host, or web hosting service provider, is a business that provides the technologies and services needed for the website or webpage to be viewed in the Internet. Websites are hosted, or stored, on special computers called servers. 
In other words, a hosting site is basically the home for your website. You will need this in order to have your website up and running. Now there are several hosting sites that you can choose from such as bluehost, HostGator, iPage, Fatcow, Justhost, AsmallOrange, InMotion, WebhostingHub, Arvixe, GoDaddy, GreenGeeks and A2Hosting.
HOWEVER….
My favorite one, and the one that I currently use for my webpage and clients is Siteground. Siteground? What is siteground you ask? Well it's only one of the best freaking hosting site in the world DUHH!! (lol) How do you feel about siteground?
This is my current mood about it: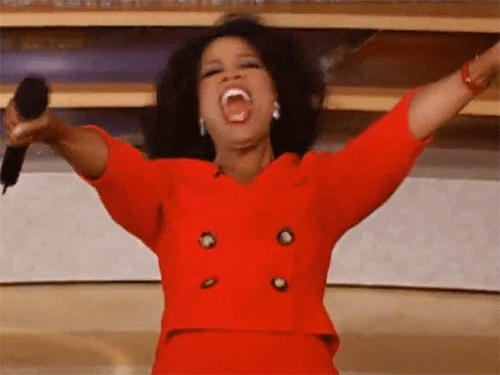 Why choose siteground you ask?? Well here is why:
Why Choose Siteground
(The results below are based on tests with real accounts on 12 of the most popular web hosts on the affiliate market: Bluehost, HostGator, iPage, Fatcow, Justhost, AsmallOrange, InMotion, WebhostingHub, Arvixe, GoDaddy, GreenGeeks and A2Hosting.)
↓↓ Loading Speed ↓↓
Siteground load websites faster!
Industry average loading time: 4,7 sec
Our loading time without cache: 1,7 sec
Our loading time with cache: 1,3 sec
Siteground
have used 
Pingdom
 to test the loading time of identical WordPress websites hosted on the 12 different hosting companies. The faster loading result for SiteGround was achieved with the 
SuperCacher
 switched on for the website.
Siteground can handle more traffic!
Industry average hits handled: 2852
Without cache we handle 3 times more: 8276
With cache we can handle: over 230 000
Apart from loading speed, siteground have tested how many hits can be successfully handled in two minutes by each of the 12 accounts with the same test WordPress website. The test was done with the help of the 
Siege
 testing and benchmark utility. The higher number of handled hits by SiteGround was achieved with the 
SuperCacher
 switched on for the website.
—————————————————————————————————————–
Hmph, well if that didn't convince you enough let me drop some mo' knowledge on you! Let's speak about the security siteground provides!
Hack Protection
Siteground keeps your site safe!
WordPress vulnerability: not patched by anyone
Joomla vulnerability: not patched by anyone
Both vulnerabilities: patched by SiteGround only
| | SiteGround | All 12 Others |
| --- | --- | --- |
| WP Touch | Patched | Vulnеrable |
| Joomla! VirtueMart | Patched | Vulnеrable |
Siteground tested a WordPress and Joomla related vulnerabilities announce publicly more than a 1 month before the test. On all 12 tested hosts both vulnerability were still exploitable with no problem. At SiteGround both were patched on server level at SiteGround in up to 48 hours after their public announcement: WPTouch vulnerability patch and Virtuemart Vulnerability patch.
Siteground guards you from your neighbors
SiteGround was the first to apply isolation
3 of the tested hosts still not isolated
5 of the tested hosts could be better isolated

SiteGround were the pioneers in applying effective account isolation mechanisms to the shared hosting environment. Nowadays, most of the shared hosts apply similar techniques but it is still possible to see an environment that is not properly isolated.
---
Ok ok, I can see I have you thinking now right.. The pretty charts are really making you think about getting started with your website RIGHT NOW. But hold on, there's more !! I mean if I convinced you enough, then you can click here to get started (which I don't recommend just yet). However, if you need some more convincing then keep on reading 😉
The one thing I hate about websites, or just businesses in general is the lack of support they offer. However, siteground has… you know what let me just show you instead of telling you.
Siteground picks up immediately!
4 companies had over 10 minutes wait time.
Only 2 other companies picked up immediately.
90% of the hosts do not have non-US phone line.

When you call on the phone you usually have a pressing issue. Having your call picked up immediately is really important. Unfortunately this does not happened everywhere.
Siteground solves the issue in 5 minutes!
2 of the tested companies have no chat support!
Avg. wait time on chat before pick up: 10 min.
Avg resolution: 21 min.
Only 4 hosts solved the issue in under 10 minutes

They contacted the LiveChat of the 12 tested companies and SiteGround with one and the same simple request and recorded how much time was need for the issue resolution including the wait time before the chat was picked up.
Siteground first reply is in 8 minutes!
Average Industry first reply near 8 hours.
Only 2 companies are below 1 hour.
No other company is below 10 minutes!
Siteground resolves more issues faster!
Only SiteGround and 4 other companies resolved all the three issues.
Average industry resolution time: 11 hours.
SiteGround average resolution time: 31 minutes.
General
WP
Joomla
AVG resolved
SiteGround
31 min
Host 1
55 min
Host 2
6h 20min
Host 3
10h 45min
Host 4
24h 90min
Host 5
3h 30min
Host 6
6h 30min
Host 7
9h 10min
Host 8
18h 30min
Host 9
47min
Host 10
37h
Host 11
n/a
Host 12
n/a
They asked each company 3 questions over their ticketing systems: one general, one WordPress related and one Joomla related. We averaged the first response time and the resolution times for each company base on these three questions.
---
So since I've convinced you enough, and now your fully informed about what siteground is and what is a hosting site, we can finally, Finally, FINALLY  get to the fun part! Which is setting up your account and getting your website up and running!!
WOOHOOO!! 
Setting Up A Siteground Account
1) Okaie Dokie let's get started! The first thing we want to do of course is go to siteground.com. Once your there, you will be on the page which will prompt you to choose a package:
Right now this is the current sale going on for 60% off, so you might not want to procrastinate too long (just saying). Here is a quick run down on each package:
The StartUp plan is perfect for people with one website that are starting now

The GrowBig plan is a great value for money offer, including the option for multiple websites and the SuperCacher that greatly improves a WordPress and Joomla website speed (MOST RECOMMENDED)

The GoGeek plan is perfect for people with e-commerce and larger sites, or more geeky development needs like staging and GIT integration
2) Once you choose the proper package (you can always upgrade or downgrade packages), you will then be prompt to choose a domain name. Now when choosing a domain name, you would want something that reflects your website, something short but catchy so people can remember (just my opinion). I don't know if you ever heard the saying before K.I.S.S (keep it simple stupid) not calling anyone stupid, but I personally feel that the shorter and easier the domain name is, the easier people will remember. Keep in mind, once you choose your domain name YOU CANNOT CHANGE IT! This is why I stated earlier to know what type of website you want and to choose a name that will reflect it.
You actually can choose to sign up with an existing domain if you aren't buying a new domain name. In fact, one of the great features siteground offers is the FREE website transfer that most hosting websites don't offer. So if you're looking for a new home for your website you can come on downnnnnnn!!!!
3)This is the final step to getting your website! YAYYYY!!!! You will then be taken to the payment and discount page. This is where you will choose how long you want your website for, payments, and extra services. You can choose between 12, 24, or 36 months for how long you want siteground to host your website. Unlike many other hosting providers siteground advertised discount applies to any of the initial periods chosen during the sign up process. Actually, siteground offers a 1 month trial if you want to test it out, which I think is cool.
Another cool thing about siteground is that they offer extra services! If you are transferring your website, like I said earlier, you get that option for FREE. You can also get an SSL certificate for FREE that helps protect sensitive information which I think anyone can benefit from especially eCommerce! There are also other services which you can pay for such as SG site scanner that is like a virus protector and a Domain Privacy. These are optional but I recommend to take advantage of the FREE options.
What I like about this hosting site, (this is for my budget cheapies out there like me lol),  is that you will pay a one time fee per year! For an example, if you get the GrowBig package and choose to keep all the extra services, you only pay that one time fee until the next year when your payment is due again! That means no monthly fee coming out of your hard earned paycheck!!!!
---
FINAL STEP
So, now that I broke it down for you step by step, you should have you own website by now!!!!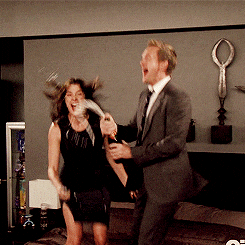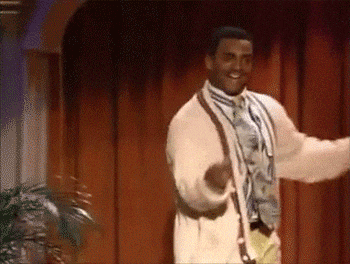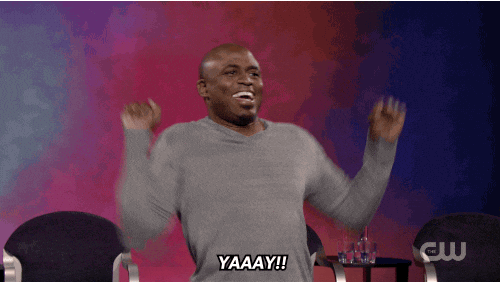 Now you can either set up your siteground account by using the tutorial on the startup page or you can stay tuned for my next blog on how to set up your wordpress!!!!
If you need the link to siteground.com you can click here!!!
Stay Tuned for part two!